Airborne Surveillance
The Seahunter 8000 is our mission management system for airborne surveillance. The system offer innovative and leading edge mission data presentation, designed to provide clear and unambiguous situational awareness to the crew. With all sensor control and data collection being handled by the SeaHunter 8000, it provides an intuitive and standardized way of operation. Operator workload and fatigue is reduced through innovative solutions.
All collected data is recorded for evidence purposes and potential post-flight detailed investigation.
For Remote Sensing (RS) and Airborne Laboratories we have the mission system  SkyHawk 7000.
The airborne mission will often get very busy for operators and pilots when special situations occur. Effective communication between the crew up front and in the cabin is essential.
The SeaHunter 8000 solution supports this through various means:
Direct intercom with all crew members on dedicated mission audio
External communications on M-VHF/UHF/HF, Aircraft VHF/UHF Band.
Tactical Datalink
Mission DataLink to vessels and operational base
Dedicated display in cockpit for guidance to pilots and sharing live images, maps or other information
Two way connection to aircraft Flight Management Systems for navigation inputs and special flight patterns (SAR)
SeaHunter 8000 - your airborne mission management solution for:
Maritime surveillance (MSA)
Maritime Patrol including ASW and ASuW
Environmental surveillance, land and sea
Oil spill and pollution detection, monitoring and classification
Protecting oil & gas infrastructure
Fishery inspection and control
Ship traffic monitoring
Border patrol
EEZ protection
Search and rescue (SAR)
Disaster management
Operational coordination platform for coordinating aircraft (ACO)
Monitoring and control of fire fighting
Assisting police and customs authorities and more.
Airborne Backup Mobile station in case of loss of ground base stations.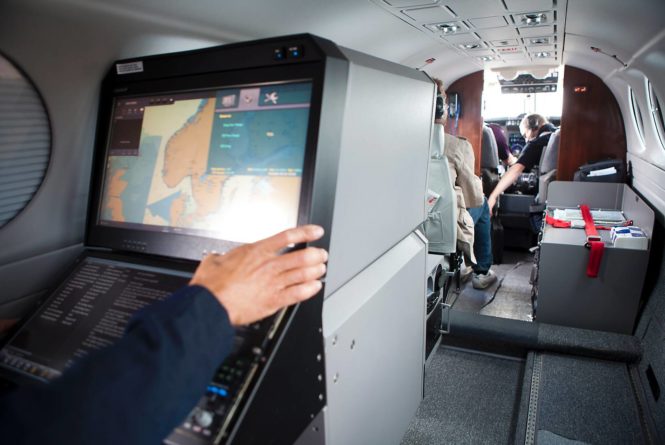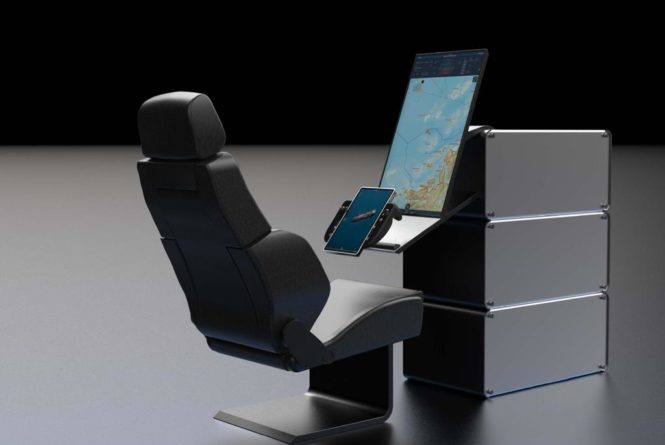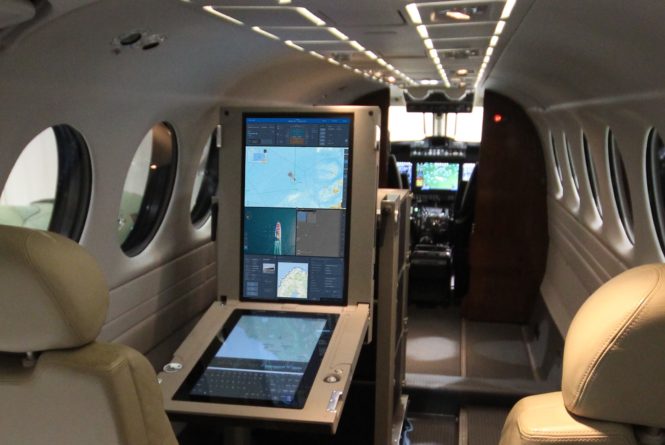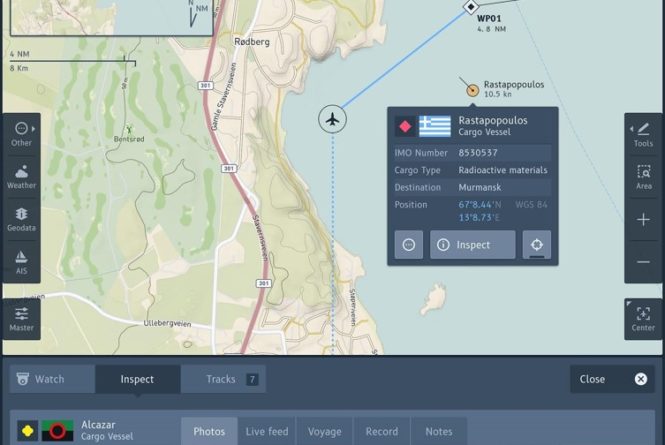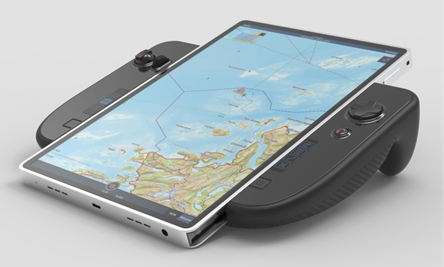 Adapatable for installation in all size of aircraft - fixed wing and helicopter
The SeaHunter 8000 solution is adaptable for installation in all size of aircraft .The system takes advantage of the development of lightweight and compact sensors that makes it possible to use smaller and medium size cost-effective aircraft for airborne surveillance missions.
Sensors and communication solutions with Seahunter 8000
Sensor Interfaces:
Electro optical / infrared ( EO/IR)
360 RADAR
SLAR
IR/UV Scanner
HLIF (Hyperspectral Laser Induced Fluorescence) LiDAR for classification of oil and dom.
Magnetic Anomaly Detection (MAD)
Hyperspectral Sensor
HLIF (Hyperspectral Laser Induced Fluorescence) LiDAR
Navigation Radar Detector (NRD)
SATCOM
SIGINT
AIS Transponder
VHF COM/Data
UHF COM/Data
Microwave Link (Data)
Handheld video camera and still picture camera with position and time tagging
Aircraft Interfaces:
Flight plan transfer to cockpit FMS
Video input to cockpit MFD (AIS/SLAR/RADAR/FLIR/MAP etc)
Flight Guidance (special mission)
Drop guidance for SAR, RPAS and weapons.
Air Data
Air traffic information (TIS/TCAS)
Attitude Heading
NSM Mission Crew Audio System
ESM
RWR
Map:
Digital Map generator with AIS, SLAR and FLIR information overlay
Pixle mapping with Augmented Reality (AR)
NSM Situation Overview and Vessel Management System (VMS)
Position logging and fire control of buoys deployed
Data Handling:
NSM Mission Management
Big Data handling and comparison
Evidence Management
Video and Audio Management
Data Transfer (HF/VHF/UHF/Satellite/Microwave)
Playback
Data Storage
SCOPE – The moving map computer of the SeaHunter 8000
The SCOPE computer has a powerful graphics module to process the SeaHunter 8000 moving map. The computer consists of an integrated touch screen with large buttons and intuitive layout for controlling the map menu, information overlays, panning, zooming and detailed surveillance information.  The computer may also be controlled from the keyboard and trackball.
Norwegian Special Mission has kept a very high focus on the layout and ease of use of the SeaHunter 8000 software throughout the development. Specific attention has been paid to providing information to the operator in a convenient and intuitive way.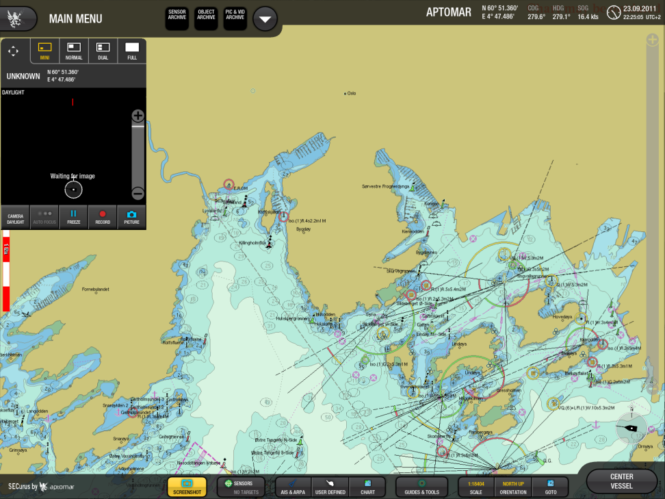 SIRIUS – The mission management application for the SeaHunter 8000.
SIRIUS gives the operator the ability to send E-mails, operate and control the onboard FLIR, SLAR and AIS. Special features enables you to edit videos/pictures for transmitting via datalink such as SATCOM, microwave VHF/UHF and HF.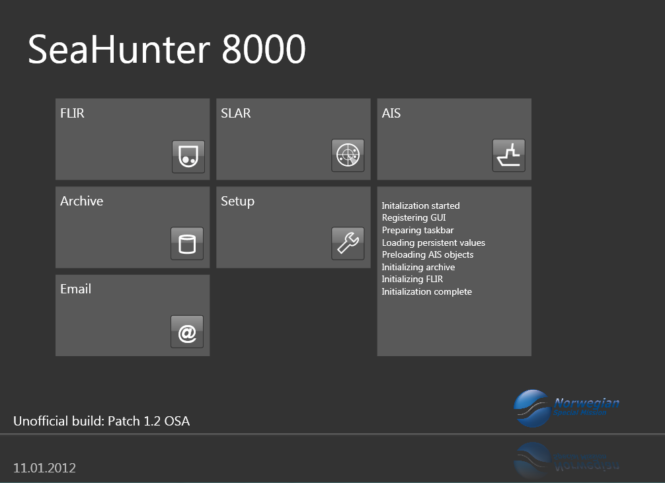 Remote Sensing
For Remote Sensing (RS) and Airborne Laboratories we have the mission system  SkyHawk 7000.
Typical sensor configuration
Hyperspectral
Multispectral (UV)
LiDAR
Camera
Radioactivity sensors
SLAR
Magnetic anomali detector
Radar
Seismic
Mission application software
Cockpit Integration to FMS and audio and autopilot